Meet a team who love bringing investment dreams to life!
Our team of property investment experts can answer all your questions. Contact them directly using the details below, and connect with them on LinkedIn to see all our latest updates.
Cynthia Peretz
Director
Cynthia has over 15 years experience within the property and investment sectors. She leads her team of expert property consultants with passion and pride. Cynthia is a great listener, and enjoys building strong relationships with her clients as they learn and grow their confidence to invest. When she isn't working, she loves spending time walking, doing yoga and playing golf.
Peter Curtis
Senior Property Consultant
Peter has over 2 decades of sales experience and over 6 years dedicated to helping individuals start their property investment journey. Peter enjoys helping clients exceed their goals, not only meet them, and he has seen many of his clients grow their investment property portfolios and make retirement plans full of comforts. When Peter isn't working, he spends time with his family and plays golf.
Brian Godfrey
Senior Property Consultant
Brian has a passion for people and property. For over 16 years, Brian has forged long-standing relationships with his clients, proactively helping them achieve their investment goals. As a property investor, Brian firmly believes investing in property is a smart way to build wealth long-term. As well as investing, Brian enjoys playing guitar and spending time with his much-loved family, dogs, and chickens.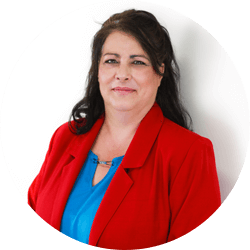 Shelley Zuijdwijk
Administration Assistant
Shelley has worked with the WhiteStar Property team for 2 years and they could not live without her incredible organisation skills. Shelley supports clients by keeping them up to date in every step of their journey, and is there to help clients with anything they need. She really enjoys seeing the smiles on the faces of our clients when their properties settle! When Shelley isn't working she is likely to be found reading or gardening.
Megan Kimpton
Senior Property Manager
Megan's passion for property and delivering exceptional outcomes for both landlords and tenants was recognised at a young age. Megan approaches her work with empathy and care. She fosters successful relationships between landlords, tenants and other stakeholders with patience, in-depth industry knowledge and an unwavering commitment to always exceed expectations.